Most of my followers hooked up with this blog right after I started it - when Kieran was born 10.5 weeks early on St. Patrick's Day. It's been awhile since I posted a real update on him, so I think it's time!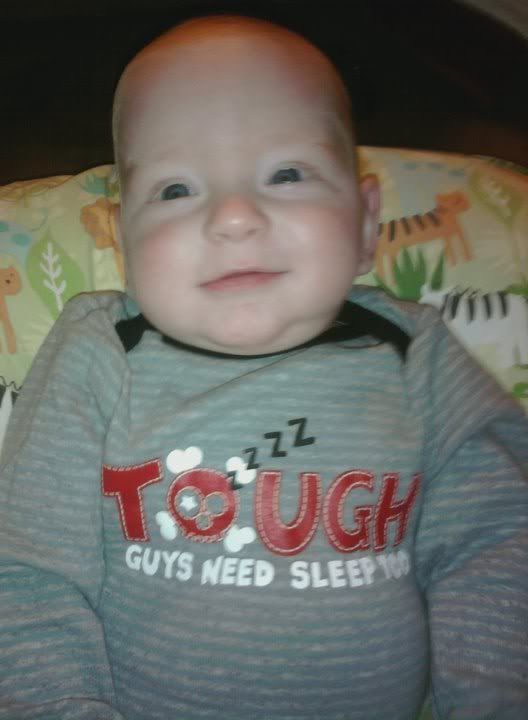 He's now 5.5 months actual age and just over 3 months corrected age. He spends most of his days nursing or hanging out in the Beco Butterfly carrier while I get things done or hang out with his sister - I learned to nurse in it, too, so he nurses on the go wherever we are. He's been rolling tummy to back for awhile now, so now we're just waiting for him to go the other way! He has great head control, and likes sitting up on our laps checking things out. He loves music, lights and other items that are on the ceiling. He is a huge smiler, and I love his laughter so much - he's actually ticklish so it's easy to get out of him! He is just a joy and a fun little boy, and he LOVES his big sister - she can always make him laugh or smile! And oh my goodness, I have never seen a baby get more kisses than this little guy - Maia just smothers him in kisses and love. She is such a wonderful big sister to him.
Here are some pictures from our family walk to the park near our house. We first stopped by our local coffee shop first,
The Coffee Shop NE
, and they were having a grand opening party! Yay for free desserts & goodies!
Yep, I'm SuperWoman ;)