My baby is 6 months old today! (and not even 4 months adjusted yet - he's 3.5 months adjusted, wow!) 6 months ago I was told that my pre-eclampsia had turned to HELLP syndrome and I would have to deliver my son 10.5 weeks early for the sake of my own health. His early birth started a medical rollercoaster (for him, at least temporarily) and an emotional rollercoaster for our family, but look at how far he has come! Isn't he amazing!?
From 2 lbs, 10 ounces & 15 inches long...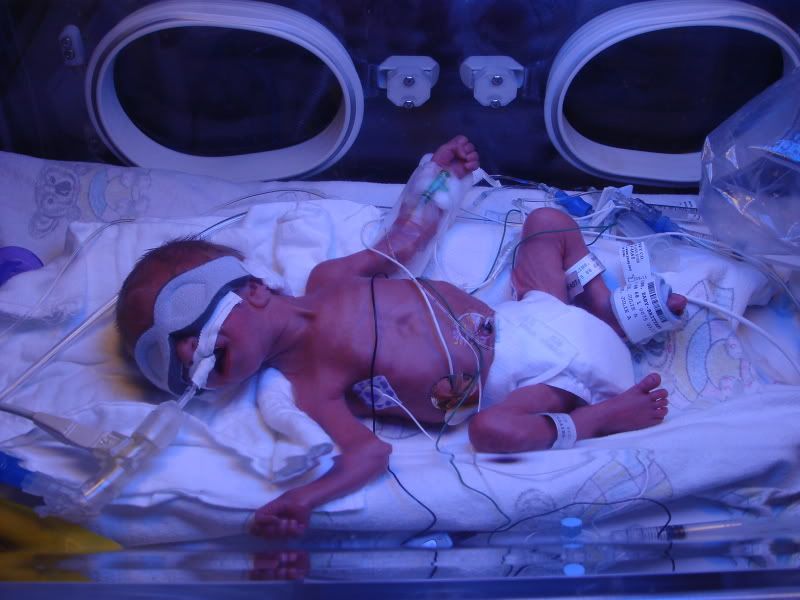 ....to 17 lbs & 26 inches long.
Look at my happy, beautiful half-birthday boy!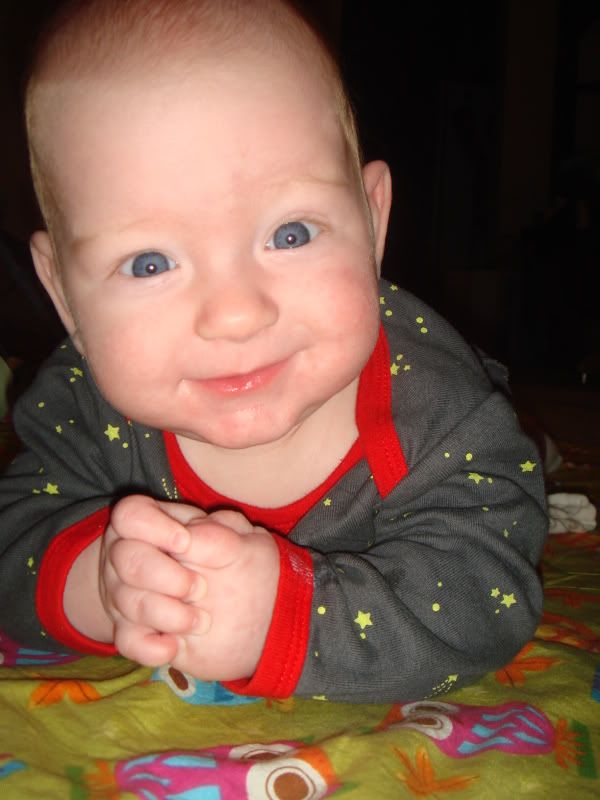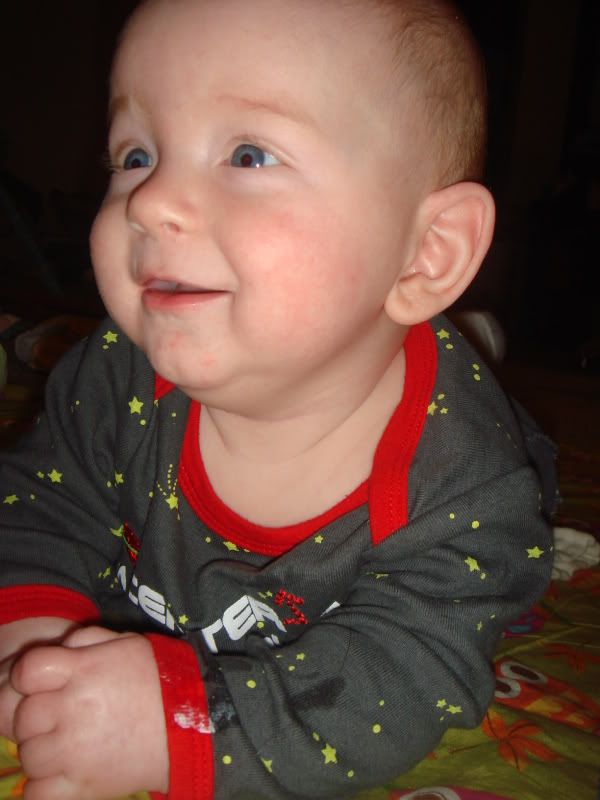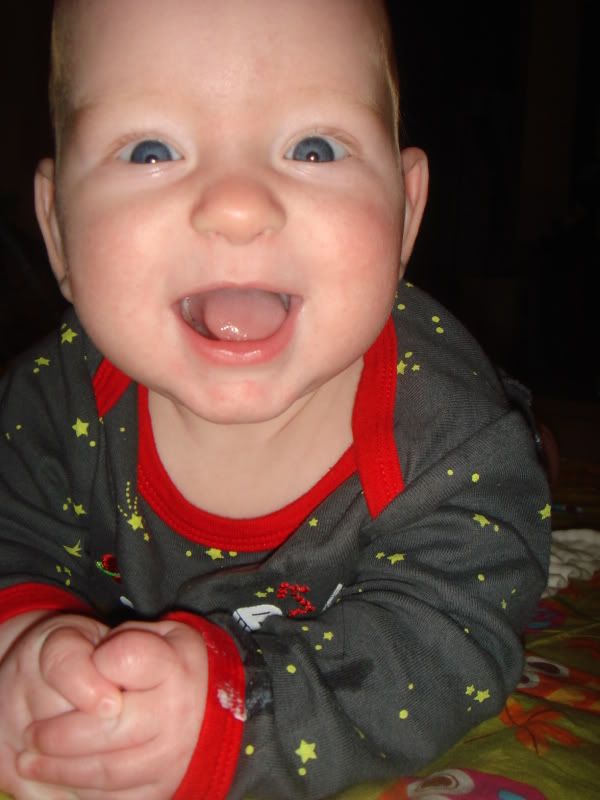 Oh man, the cheeks!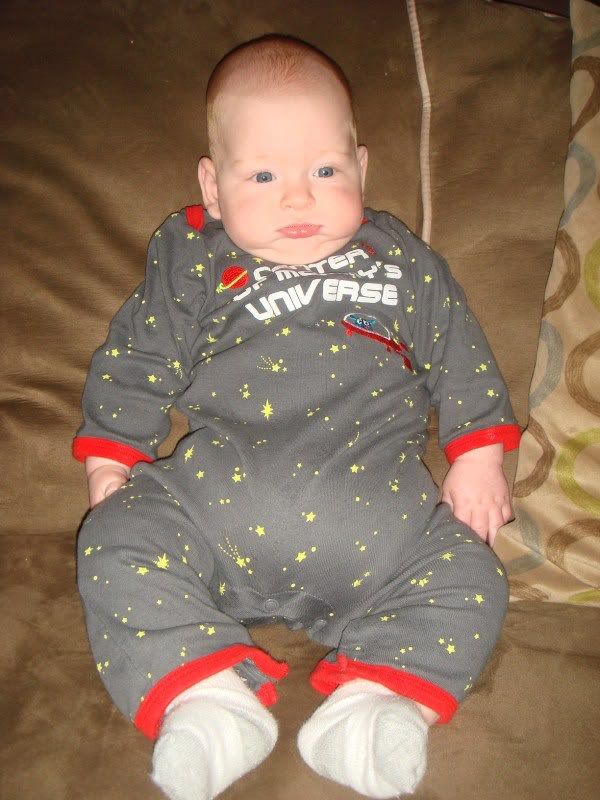 A little half-naked baby comparison shot might be fun, too...so...
This was taken the day after we brought Kieran home from the hospital (so he weighed about 5 lbs)
And this was last night - super chub!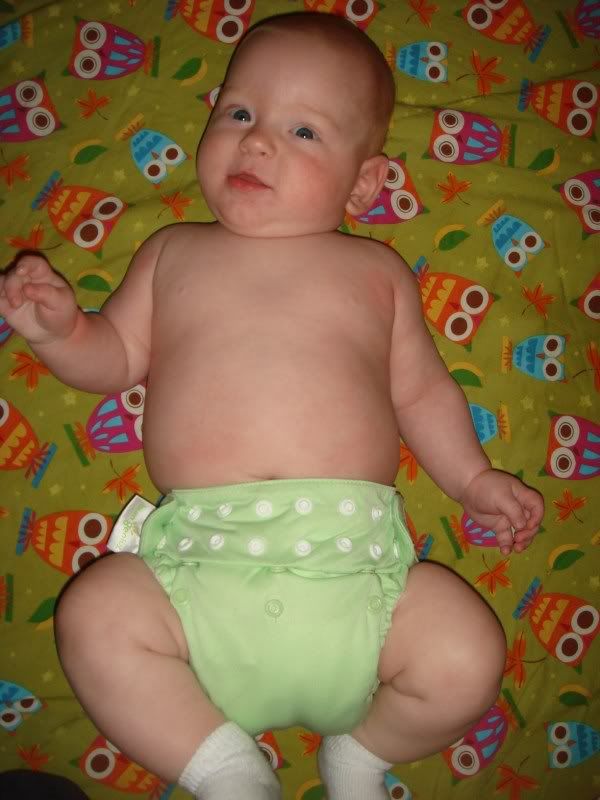 I don't know if it's genetics or breastmilk to thank for making my formerly tiny little guy chub up SUPER quickly (averaging 3/4 pounds a week, just like Maia!) but I am SO thankful he did! Actually, I'm going to go with the breastfeeding for most of it. I have the fattiest looking milk I have ever seen - more like cream! I love his double chin, huge tummy, chubby thighs...all of it is so wonderful to behold because I remember exactly what it was like to kangaroo care that tiny less-than-3-pounds baby boy on the day he was born. I will never forget how he had literally no fat on his little body - and now it's everywhere! And wow, soon we'll be starting solids. Okay, well, not THAT soon, not until he's 6 months adjusted (which just so happens to be Thanksgiving.) But still...it's coming up quickly!
So, here's to another exciting, fun-filled 6 months - hopefully these next few go by slower, but I doubt they will!