It's been awhile since I posted last. There are a few times I have had a chance to update but I chose to do some sewing instead! I just sewed Kieran a blanket over two nights, and last night I embellished six burp cloths with coordinating fabrics. Both were great projects to work on because they're very basic and made for good practice, as I'm still a novice sewer!
The blanket
The burp cloths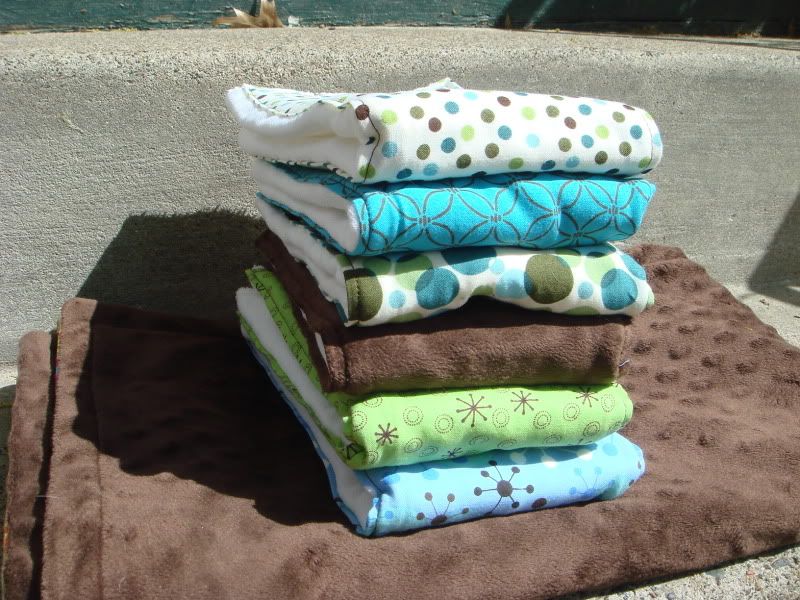 Maia showing off Kieran's blanket...now she wants one of her own!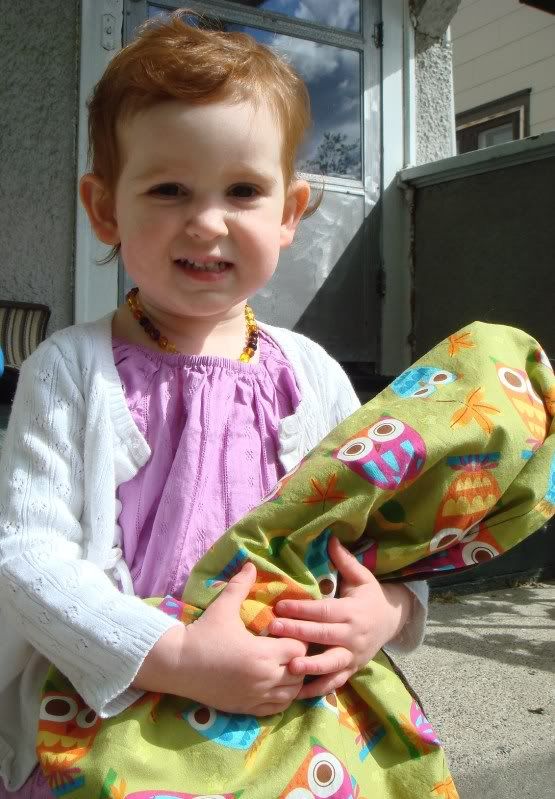 Mama & Kieran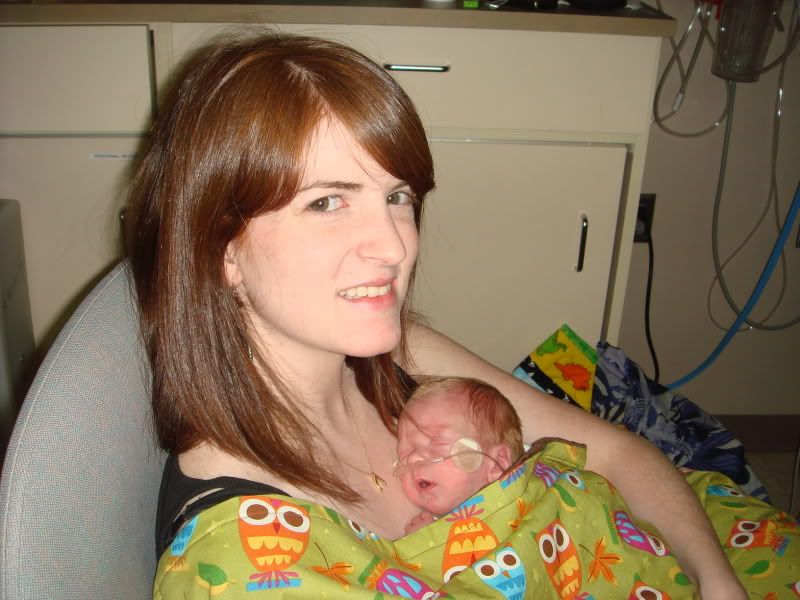 Just a few things happened medical-wise with Kieran since Tuesday night. He was started on oxygen again because he continued to sit at about 85% oxygen saturation. That, combined with the fact that his hemoglobin level went down again to 9.2, led to the decision to do another blood transfusion. They did a test that showed that he is making his own blood now, which is good, but with so many blood draws the past few weeks his body just can't catch up. He needed another transfusion of packed red blood cells - they help carry oxygen through the bloodstream - to hopefully get his sats back up. He still has pretty immature lungs and might have a bit of lung damage, which doesn't help matters.
He had the transfusion Thursday and was started on Lasix, a diuretic, for 3 days. He'll finish that tomorrow and they'll start to wean him off oxygen then. He is currently on a very, very low amount of oxygen - 0.1L at 21 to 40%, depending on what he needs. (In layman's terms, he's on just a bit more than straight room air, funneled through a nasal cannula.) If he still has difficulties getting sats back up after the Lasix, then a course of steroids will be given. This is his last hurdle before getting discharged, so I hope one of these things can help him!
Friday, 36 weeks/6w2d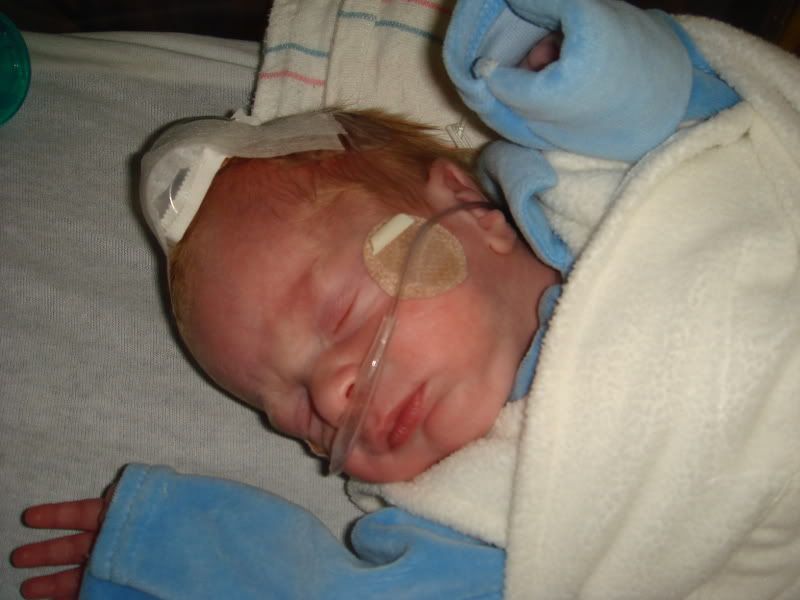 Speaking of discharge...yes, we're talking discharge now! Kieran is taking all feedings with bottles or nursing, has not had any apnea spells for awhile, and the best part - he completed his IV antiviral treatment! When he was diagnosed with having CMV last week we didn't know how long he'd be on the IV med - maybe 2-4 weeks - but he responded so well that on Friday it was finished and now he's on the oral version of the med. Such great news! The PICC line was removed Friday and Kieran had a lovely bath - and he can wear a hat again!